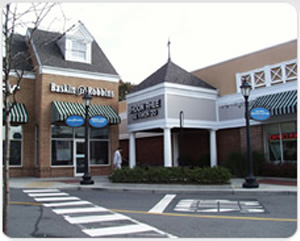 Our large 5,000 square foot facility is conveniently located in the Falls Plaza East shopping Center right in the City of Falls Church. We are in the alley way between the Dry Cleaners and Baskin Robbins Ice Cream.
* 2 miles from 495 * 1/4 mile from I-66 * 2 blocks from the West Falls Church Metro station * 10 minutes from Tysons Corner * 10 minutes from Ballston * We serve the Falls Church, North Arlington, Vienna, Merrifield, McLean and Great Falls communities.
Inside JhoonRhee TKD
View Larger Map
Note: Click and hold your pointer on the image and pan in any direction to view the room.