TEACHER WORKDAY CAMPS AND HOLIDAY CAMPS
We offer camps for most Fairfax County and Falls Church City Teacher Workdays and some federal holidays. If you would like to receive our camp notices, please add your email address in the link below.
JHOON RHEE FALLS CHURCH SUMMER CAMPS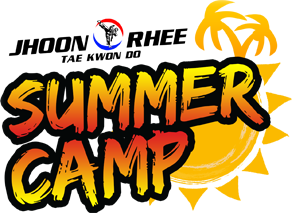 Jhoon Rhee Summer Camps are typically run on the first 2 weeks of summer and the last 2 weeks of summer. Our camp is appropriate for children in 1st to 6th grade (The minimum age for campers is 6.5 years old). Camp typically runs from 9 am to 4 pm with aftercare provided to 6:30 pm if needed (extra fee required for after care).
All campers must meet the following criteria to attend our camp:
Over the age of 6.5
Must be able to swim
Permitted to watch movies with a PG rating (movies are always animated/kid friendly).
Space is limited to 26 campers per week so register today!
Due to the pandemic, Summer camp for 2021 will only be run the week of August 16 (before Fairfax County starts school). Information will be uploaded soon.